You are browsing archives for
Month:
October 2015
We hope you're enjoying this beautiful fall weather. Here's the latest newsletter just for you.
It's that time of year when it can be hard to keep wholesome fresh fruit and vegetables stocked in the fridge. Make life a little easier and sign up for SPUD— 25% of the order comes right back to our school!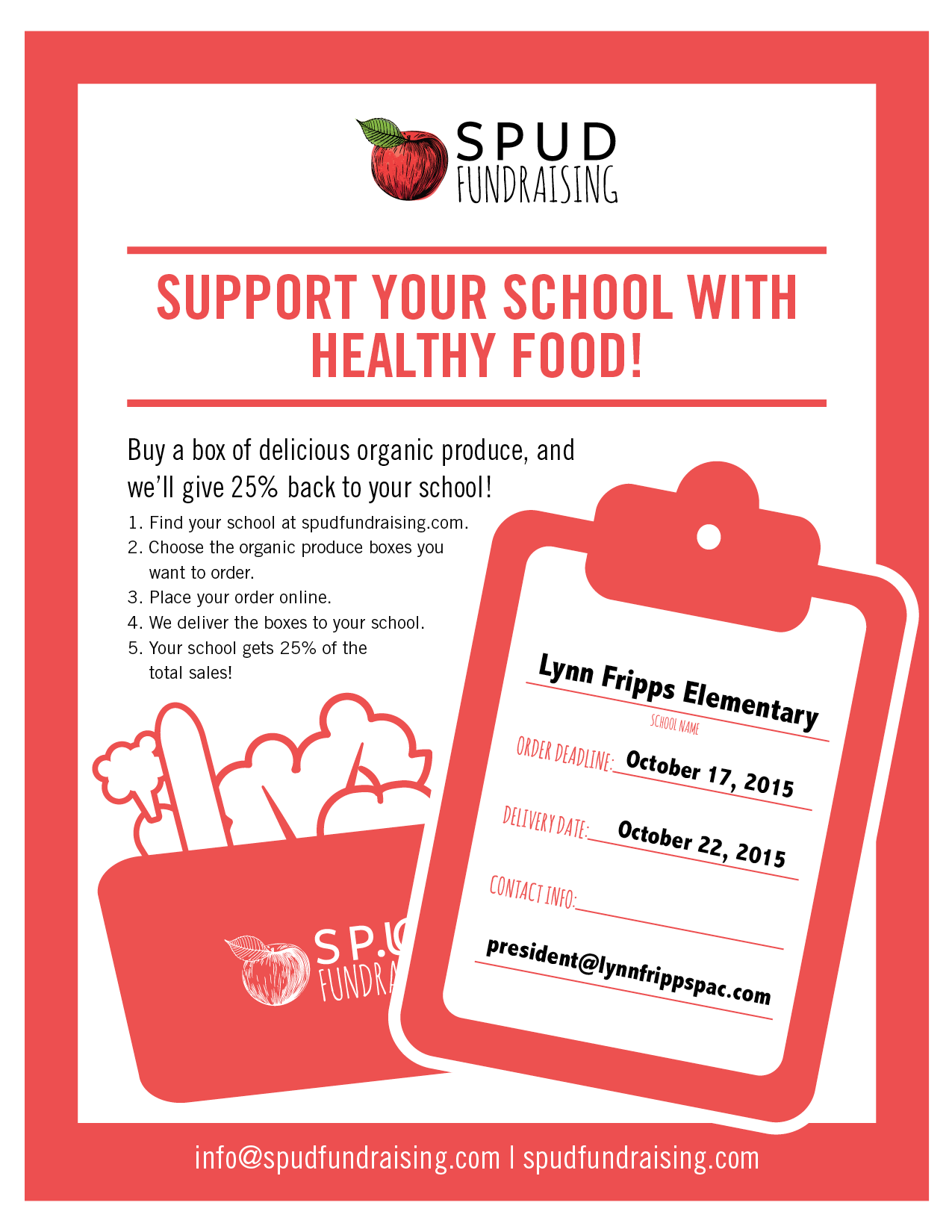 Friday, October 30th is fast approaching. If you have a few minutes to spare, we'd love your support at this annual event that's a scream for the whole family!
Sign up to help at VolunteerSpot here!
If you're planning to come for a bit to eat, don't forget to pre-order on Munch-a-Lunch by October 19th!