Help us Achieve our Goal of $2000!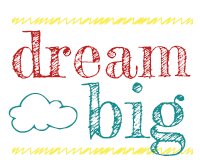 About the Classroom Enrichment Drive:
We are hopeful that our 2014 school year is just around the corner and would love to kick off the year with this important event. Last year, thanks to your generosity, the PAC was able to provide teachers with additional tools to enhance the educational experience for our children. The Classroom Enrichment Drive is one of the largest fundraisers for the PAC each year. 100% of the funds are provided to teachers to enhance the classroom and school environment!
Your 2013 dollars at work:
$1,800 for Grade 2 Classroom Readers
$2,000 for Classroom materials (divided equally by class)
$3,000 for field trip supplements (divided equally by class)
This year, we hope to continue the Lynn Fripps tradition of generosity and support. Your donation of $25 per child (maximum of $50 per family) will help us achieve our goals this school year. Please help us reach our goal of raising $2,000 through the Classroom Enrichment Drive! To make a donation, please look for the newsletter form that will arrive in print and via email when school is in session.